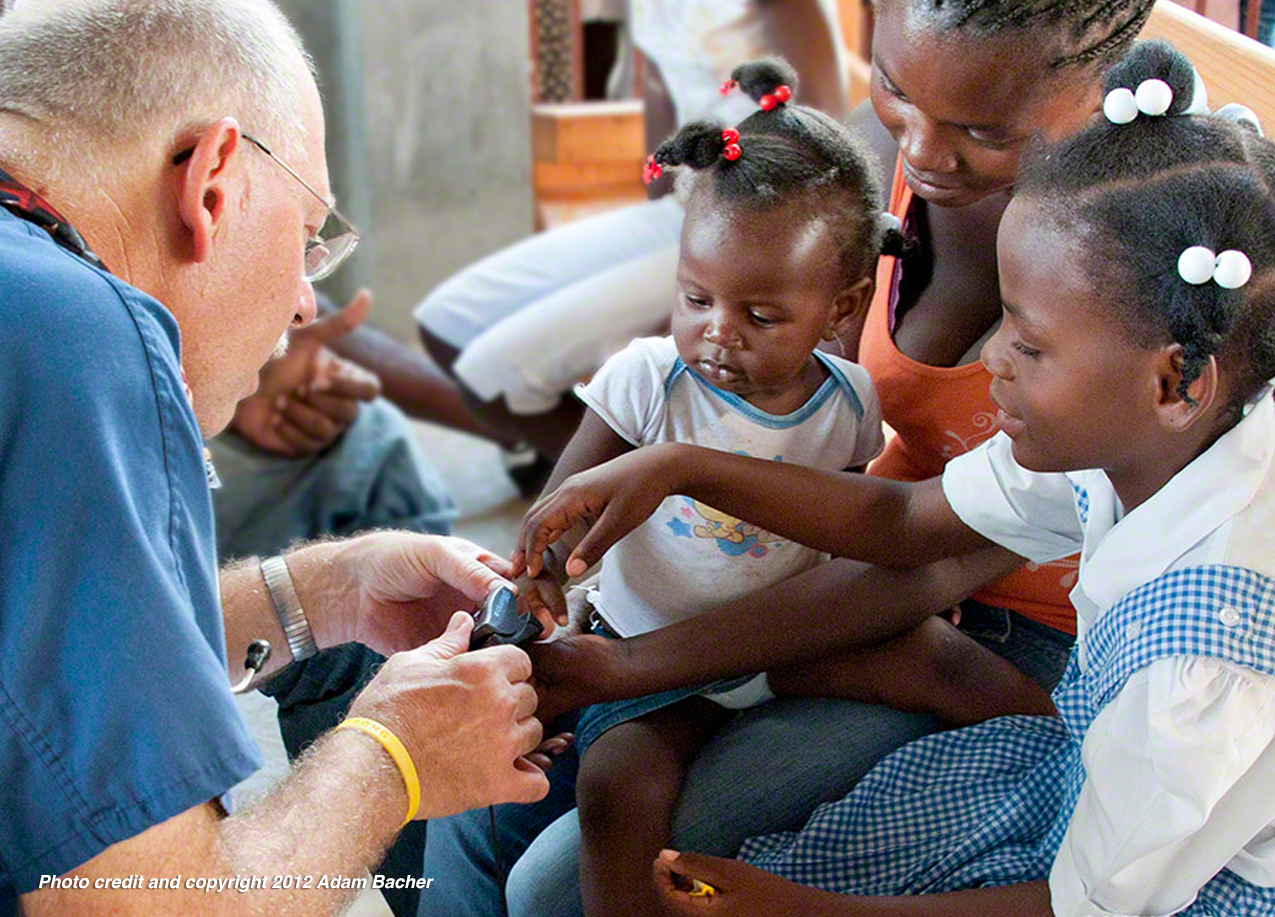 Medical Access Program
The Medical Access Program (MAP) seeks to facilitate the access to basic health care in Haiti. Current projects are:
 Dental Hygiene education
 Medical Missions support
The Need:
According to the United Nations World Food Programme, 80 percent of Haiti's population lives below the poverty line, in terms of health care spending, Haiti ranks last in the western hemisphere, Per Capita; Haiti spends about US$83 annually on health care. Per 2010 statistics; there were 25 physicians and 11 nurses per 100,000 population all this has lead to malnutrition, lack of health education, deficient sanitation and a high incidence of HIV/AIDS. Most rural areas have no access to health care, making residents susceptible to otherwise treatable diseases. Annually, 5,000 Haitian babies are born infected with the AIDS virus. The disease causes a fifth of all infant deaths and has orphaned 200,000 children.
Our Approach:
tCHF is not a medical Organization however, through supporting medical organizations who are providing assistance in Haiti, tCHF is able to do its part in ensuring that the proper care can be provided in the rural areas and wherever it is needed.
Our Results:
Following the earthquake in January 2010, our volunteers provided much needed funds to support organizations such as the Gaskov Clerge Foundation, Health Care Ministries (HCM) and others. Our Executive Director joined HCM in Port-au-Prince after the earthquake as a translator for a team of Medical practitioners. In addition, tCHF participated and continues to support others in the fight to eradicate the cholera outbreak. tCHF provides video on cholera prevention, funds were collected and hundredths of hygienic packs were shipped and distributed in the suburbs of Les Cayes to many families and, local elementary schools. Our efforts continue in this area.
Be a Champion, Get Involved.
One of the most important decisions anyone can make is to live a compassionate life, to inspire others and to seek opportunities to care about people and their needs. Be a Champion for a needy child today and change another's life for ever.
Join Us